Recap: Party In Your Mouth With Charles Chen
September 6, 2016 | Events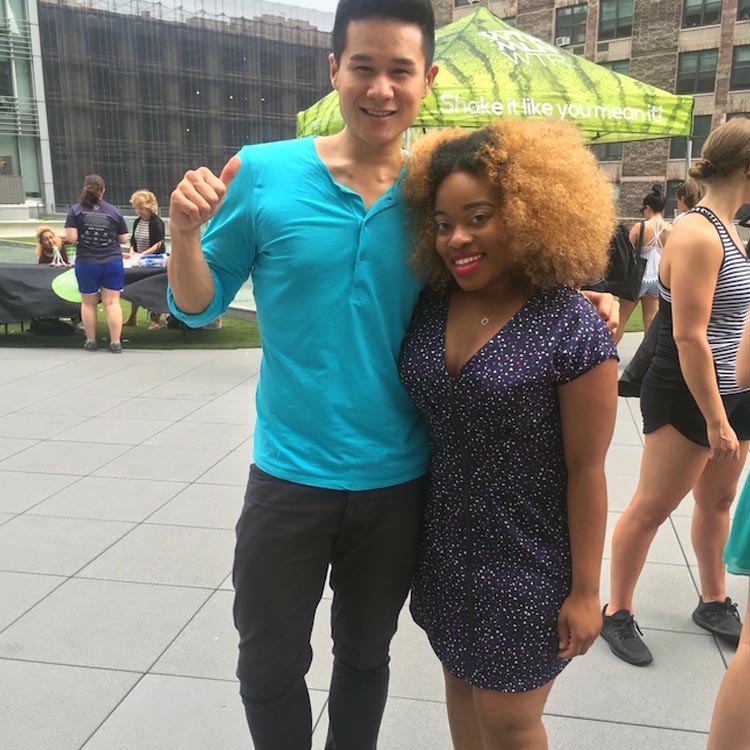 Over the summer I attended Charles Chen's Party In Your Mouth event in NYC. I found out about Charles via Instagram about two years ago. My first time meeting him was at his event last year where I posted here on my blog how much of a great time I had. For all those that do not know, Charles Chen is a chef, wellness expert, and creator of Dinner Club (an exclusive travel pop up dinner that includes a 5-7 course menu). He has been seen on networks such as The Food Network, TNT, & TLC.
Party In Your Mouth was hosted this year at Mercedes Club in NYC. This venue is an upscale fitness facility with various amenities for everyone to enjoy for their fitness pleasure. The event was located in the back by the pool table and outside on the rooftop. There were people everywhere enjoying the event and the weather (before the rain decided to come towards the end) was beautiful.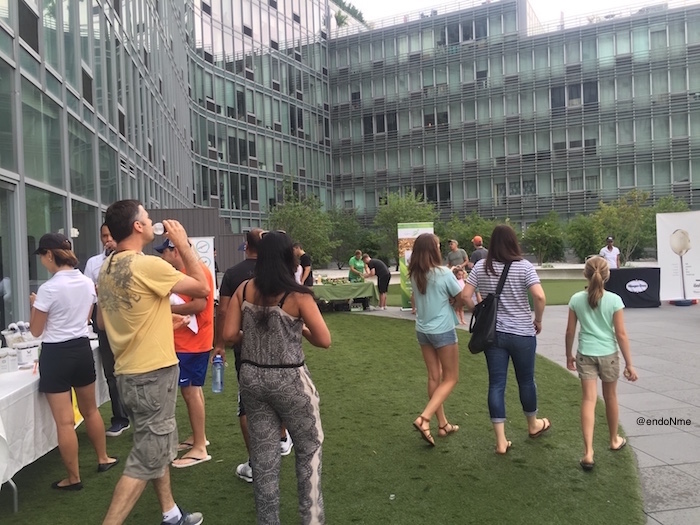 The area was big enough for attendees to freely move around and not be confined. There were different vendors with products  ranging from juices to energy bars, organic chips to vegan ice cream; all of which I tasted of course! This event was great for me.  I am currently transitioning into a vegetarian lifestyle and I was able to gain knowledge of other food options without feeling as if I am missing something. After being able to taste everything at the event, I decided that two of the vendors really stood out amongst the rest.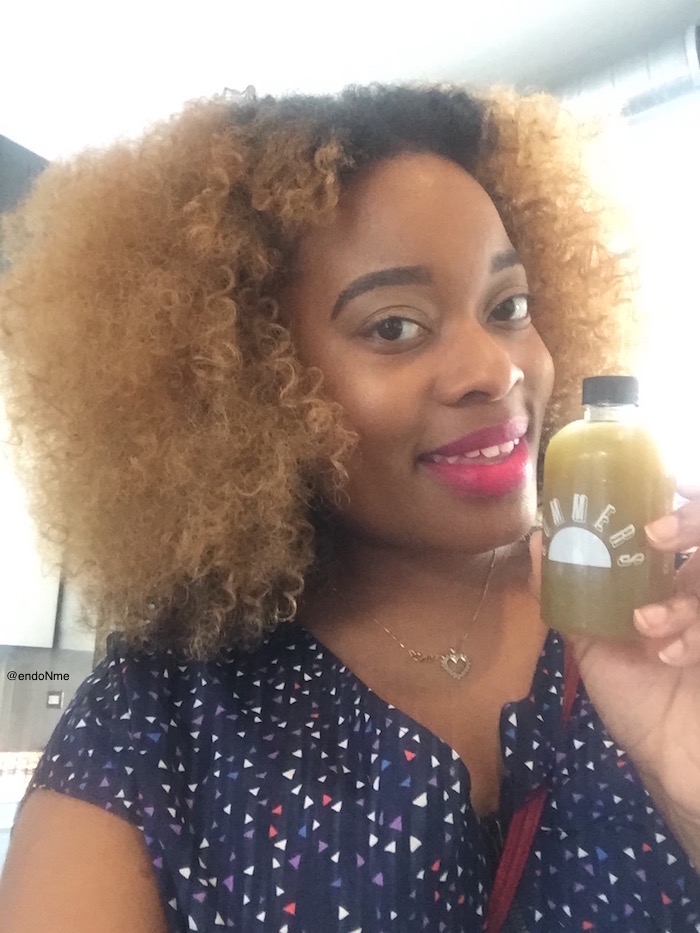 The first one is Summers NYC, where they have two location both in Brooklyn, NY. They had two juices to sample, one being Kale Lemonade. It is made of kale, lemons, and green apples. I was skeptical at first after hearing the ingredients; leery that I would not like it, but it was definitely worth tasting – I loved it! The mix of green apples with lemons gave the juice enough kick without it tasting too tarty. What surprised me even more was that my kale consumption did not make me constipated (which is a different outcome for me); so I will try kale at another time now that my body was okay with it.
The second vendor that stood out was Semson Eatery located in New York City. My newfound love for hummus is none like no other! For me, hummus has been more of a miss than a hit until I found some that my taste buds actually like. Semson Eatery has a hummus which contains sriracha and it tastes so good! The creamy consistency and spicy flavors of this hummus deemed it by far one of the greatest hummuses I've tasted to date.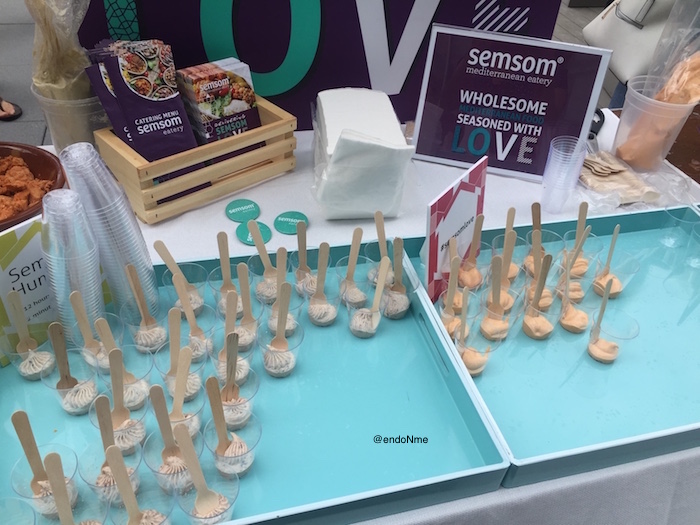 Overall, the event was very well thought out. The only thing that did not go well was that I did not get a swag bag. After purchasing my own ticket to attend the event, I was a bit disappointed to know that they ran out and some members from the gym was able to grab hold of the bags. But aside from that, there were more than enough samples from various vendors to try and to learn more of. Despite the rain towards the end of the event, I was able to enjoy my time at Charles Chen's Party In Your Mouth!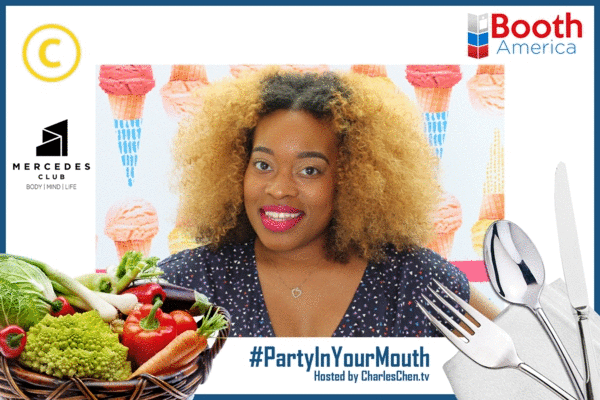 (Visited 3 times, 1 visits today)
---