My First Prayer Walk: God Belongs In My City
December 11, 2014 | Events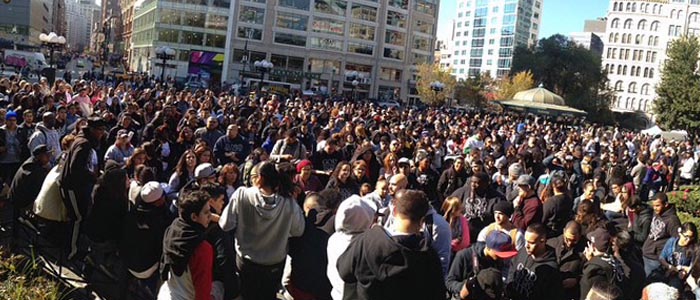 Last month I was able to participate in my first prayer walk coordinated by God Belongs In My City. God Belongs In My City was founded in October 2009 by a youth group in New York that seen an atheist campaign in the subway that stated "A Million New Yorkers Are Good Without God. Are You?" This led them to speak and pray to their youth pastor for direction. Their youth pastors went back to other leaders so they could start a prayer walk within the 5 boroughs of New York City. To date, God Belongs In My City has already traveled to well over 20 states within the Unites States of America.
When I was told about the walk from one of my best friends, I was so shocked to know that it existed; not that I wasn't happy that it did, but because I never knew about it sooner than this year! Upon arrival I did not know what to expect, but I knew that it would be something great. There were three starting points this year for the walk. The starting for Brooklyn, Lower Manhattan, Long Island, and Staten Island was at Battery Park in Manhattan. Midtown Manhattan and Queens was at 110th Street and 5th Avenue, while the Bronx, Upper Manhattan, and Westchester met at 110th Street and 5th Avenue or W 168th Street and Amsterdam Ave.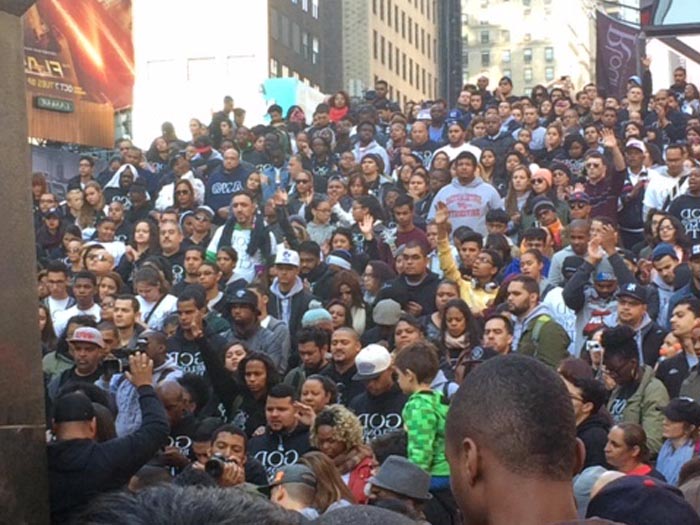 I started my walk at Battery Park. At the beginning of the walk, my adrenaline was high from our initial prayer and the continuous chants of "God Belongs In My City." Spectators did not know what to make of hundreds of people with posters of God proclaiming their faith and love for God. Some looked puzzled while others quickly grabbed their smartphones to capture and record the moment. Someone even stopped my friend and asked her to pray for her foot because it was in a cast & she believed God for complete healing.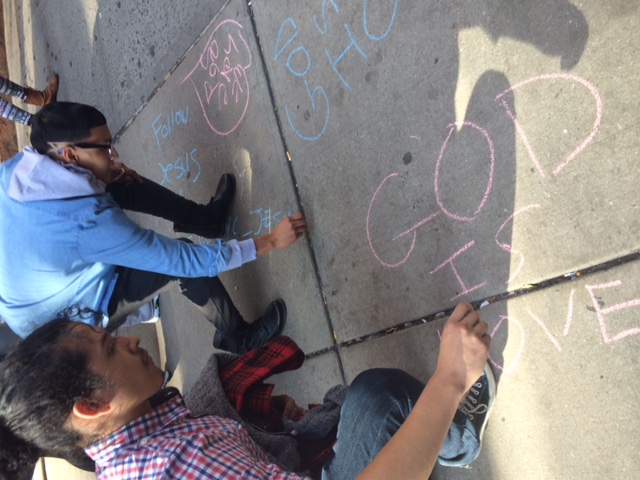 We took a brief break in between the 3 mile walk on 14th street. Although the break was quick, I was able to snap a picture with some amazing people and believers of God that was embarking on this journey with me.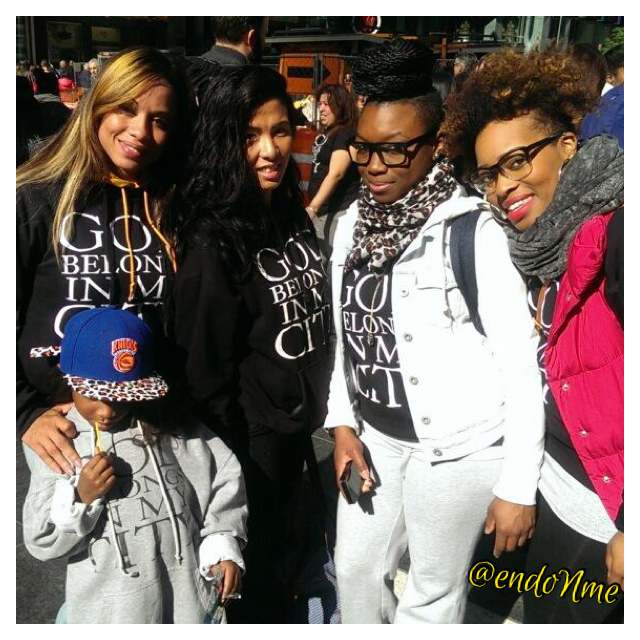 The final stretch to 42nd street was simply amazing. The adrenaline was high as we marched and sung songs about how great and wonderful God is to all of us. Once we arrived at 42nd street, the other two locations had just finished assembling and was waiting for us to get settled. To see the amount of people that came from far and near all for the same goal of showing that God still exist and prevalent in all of our lives; with no respect to age and color was such an amazing thing to me. One of the founders of God Belongs In My City did a universal prayer over us all followed by each of us kneeling down in the street to pray for our city.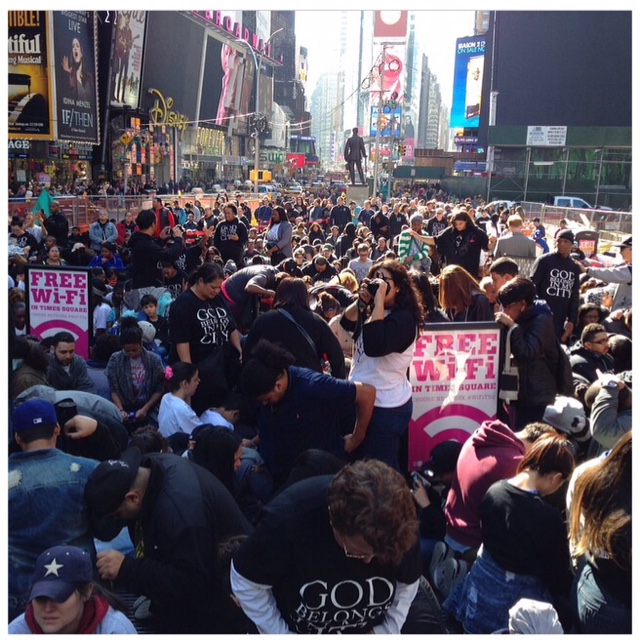 That day was such a surreal experience. I'm thankful that one of my best friends told me about this walk. I grew up in a Christian household, and although I'm still just learning God for myself and who He is in my life, He is the first person I go to before anyone else. My faith did not really activate until my second lap for endometriosis. Now God means the world to me! To find more info about "God Belongs In My City" and if they're coming to a city near you, go to godbelongsinmycity.com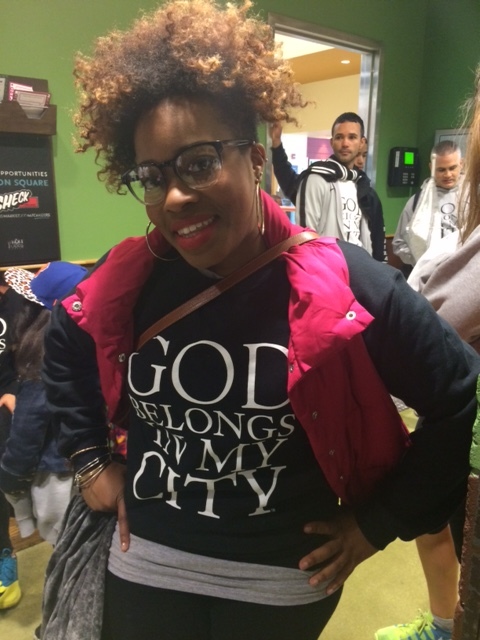 (Visited 3 times, 1 visits today)
---