The Do's & Don'ts of Coloring Natural Hair
April 4, 2017 | Beauty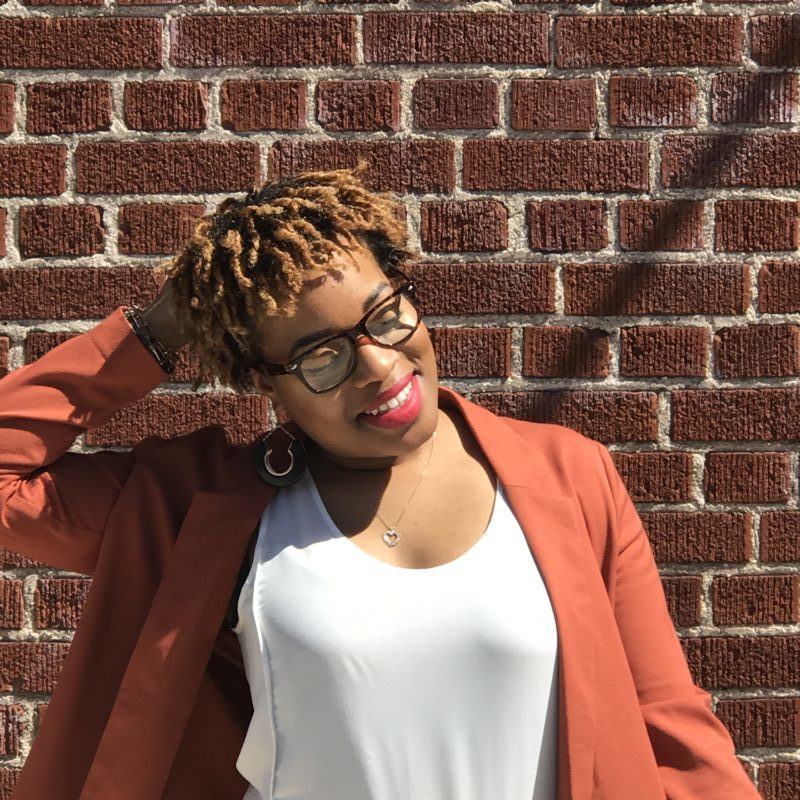 How many of us are guilty of scrolling on the internet or walking past another woman on the street just loving their hair color and natural tresses? I know I was guilty of that when my hair wasn't colored. I was living through all the Facebook, Instagram, and an array of blog posts I've seen pondering how my hair would look colored and what color would fit me. Now that my hair is colored, I am always looking for further inspiration – to see how I can further enhance my mane. But for someone that has never ventured out into the colored world before, I can understand the hesitancy.
There are always questions one may have concerning coloring their hair – especially if it is your first time venturing out to this new arena of the all mighty coloring! I know that changing your hair color is a major step, but I have a few tips below that can not only alleviate some concerns you may have before making this next step to ensure you maintain a healthy mane.
Find A Color That Fits You: This is extremely important. Once you have found a color that you believe will work for you, the next step is to find the correct hue within that color that will match your complexion. This is vital because if the wrong shade is applied, you can be faced with the issue of the color looking too harsh ad be faced with potential color correction. It is important to be realistic when picking your new color. It's a fine line between daring and impractical.
Self-Coloring: For a single process color change, self-coloring be suitable to achieve this way. Make sure you read the instructions in full detail to ensure that you are applying the color properly onto your strands. From experience, I know firsthand that the picture you see on the box may not be the color you will initially achieve, so I suggest purchasing a shade lighter to receive a result you're satisfied with.
Seek A Professional: When I decided that I wanted to officially stick to blond as my hair color of choice, I decided that it was best for me to find a professional colorist that I was comfortable with transforming my hair to my liking. I did my research and looked at my colorist former work – especially blonds because this was important for me to see how I could potentially look once leaving out of her salon. Coloring your tresses is an investment! It is okay to do your homework on the stylist and colorist of your choice.

Shampoo & Deep Conditioning

: When you color your hair, your curl pattern and texture of your hair is subject to change. For me, especially when I went back for my color retouch and go a shade lighter with my blond color, my hair was very dry and the front of my tresses became curlier. To aid in this issue, I started using a purple conditioner on my hair every other week. For blonds, purple shampoo and conditioner prevents your strands from looking yellow and brassy. If you're deciding to color your tresses with a hue of red, it is best to find a color treated shampoo and conditioner that will keep your color vibrant because reds tend to fade.
Moisture, Moisture, And More Moisture: I cannot stress enough how important this is on your color journey. Because your hair can lead to dryness after coloring, find an oil that you love and stick with it. I lock in my moisture after washing my hair by applying my desired oil of choice while it's wet. During the week, I apply oil every other day on my hair and scalp. This regimen allows me to maintain its healthiness and not remain dry.
Now coloring your hair isn't for everyone, but if you choose to embark on this journey these practical tips can aide you in this process. Because we do not want to cause more harm than good on our hair, we should continue to treat it like our crown. One must understand the texture and intricacies of their own hair before taking the leap to hair coloring. Breakage, dry or damaged hair must be taken into consideration. Maintaining healthy hair is key and can have an impact of the quality and upkeep of your newly colored hair moving forward.
(Visited 8 times, 1 visits today)
---