The Best Way to Manage Being a Natural Hair Junkie
July 8, 2017 | Beauty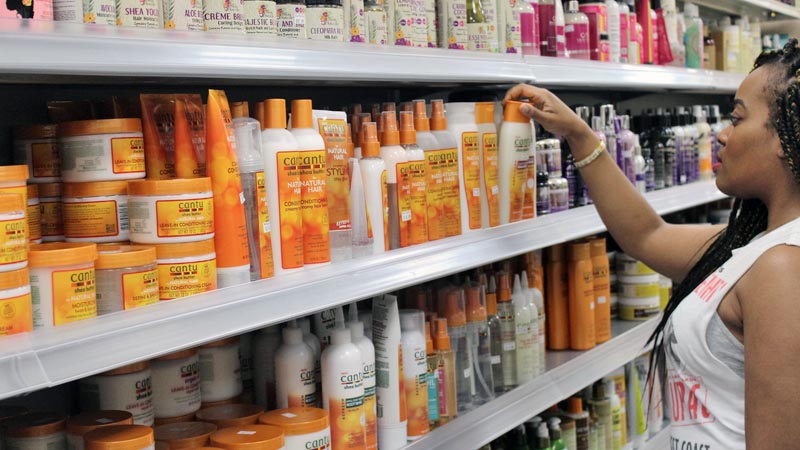 How many times have you bought the newest product from your favorite product company just to try it? Or have been eyeing it for the longest and waited for it to go on sale? And it doesn't matter how many other products you already have in your possession, you still must have other products that you see? Come on, be honest! I know after the moment of denial is gone you're saying, "wow this is me." These scenarios definitely land you in the category of a product junkie! Don't be ashamed and don't worry (exhale) we will get through this.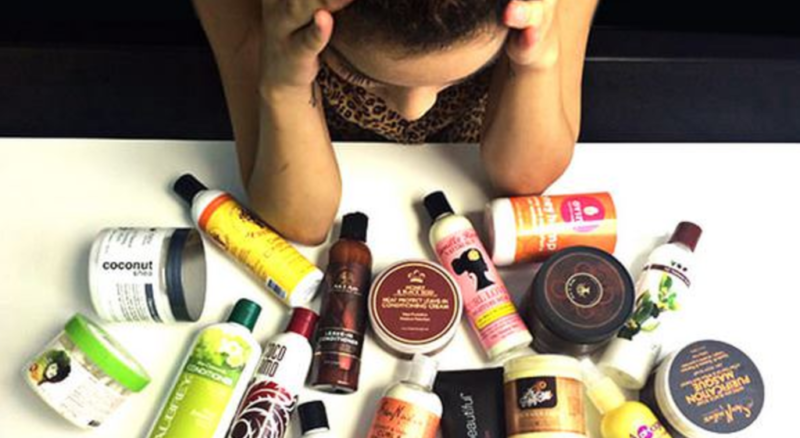 It is not until I look back now that I am able to honestly admit that I collected so many products; some of which I never had the opportunity to open. As much as I would have liked to, it hit me that there was no way my tresses would be able to try all the products that I have grown to possess over time. It's important that we keep it real with ourselves. Fortunately, I have a few tips that will help you enjoy trying new products without burning a hole in your pockets.
Swap Out Products:
Swapping out products are the best way to receive hair products that you may have wanted to try. Because most of my friends are natural, I usually purchase travel size containers from my local beauty supply store and label the jar – that way I can try other products without purchasing full sized ones. Also, some of the local beauty salons and meet-up groups conduct swap out parties where you can bring gently used products and exchange with attendees. This gives you access to full sized products and the opportunity to grab a hair product that your tresses may really enjoy.
Catch the Holiday Sales:
The holiday season is my favorite time of the year. Mostly every hair care line has amazing sales and steals that you cannot not pass by. My favorite time to shop is Black Friday because most online sites offer great deals. Some are 30% off or more, or some would have a buy one get one free deal. I purchase all my products around this time so it can last me throughout the year until the next Black Friday sale rolls around again. That way no product is staying on the shelf and will be put to use. The holiday season not only allows you to buy smart financially, but also allow you to maximize your inner product junkie!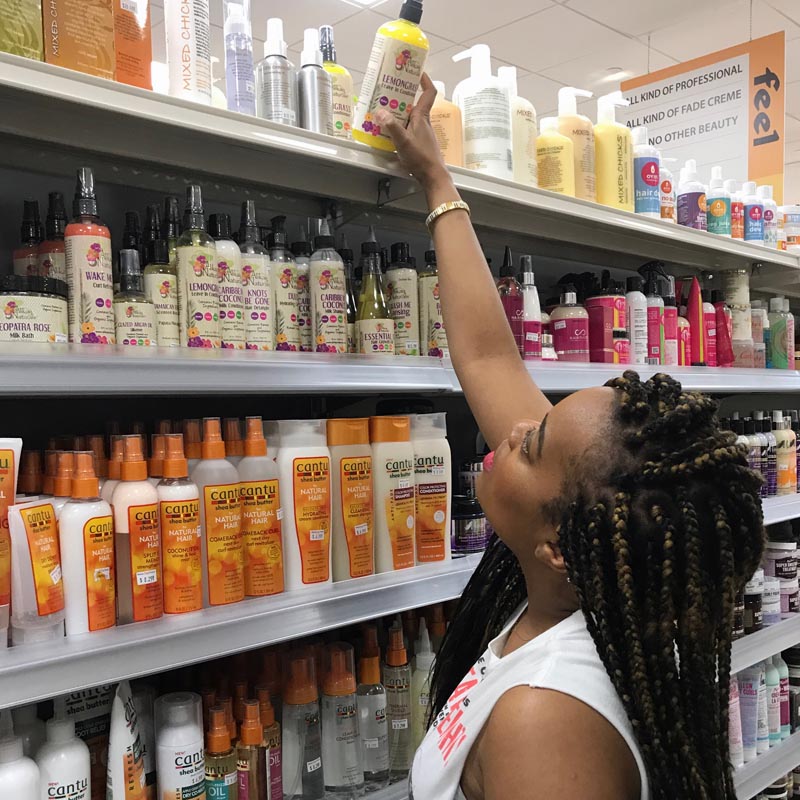 Attend Natural Hair Events:
Believe it or not, you can obtain hair products from attending natural hair events in your local town or city. These meet ups not only allow you to meet other naturalistas to discuss products they are currently using, but the swag bags contain various products for you to try. When I first heard about natural hair events, I had no clue what it entailed. Once I seen that I would receive products by attending, I kept going to optimize and receive as many as I could. The great thing about the bags is that majority are full sized products! Before I knew it, I accumulated so many wonderful hair products for my tresses, I did not want to go out and purchase any for a while.
As you can see, we have various ways to get our "product fix" in while still being current with the latest products. I hope these tips serve as a great source to ensure we do not end up overstocking our living spaces with products that our tresses will never get an opportunity to try. Having an extra closet you dedicate to products alone is not the way to live, trust me – I have been there! It's best to know which products work for you and aids in helping your mane continue to grow healthy and strong.
(Visited 42 times, 1 visits today)
---